Regular price
$249.00
Sale price
$199.00
Unit price
per
Sale
Sold out
Discover the versatility of Scanmarker Pro, a standalone reading device that seamlessly integrates a plethora of features to elevate your reading experience. This advanced device allows you to:

1. Edit and Read Aloud in Real-Time:
Edit scanned text effortlessly and enjoy real-time reading in multiple languages, providing an immersive and personalized reading experience.

2. Translate Anytime, Anywhere:
Whether offline or online, Scanmarker Pro empowers you to translate and read text instantly, breaking down language barriers and broadening your access to information.

3. Effortless Voice Notes:
Capture your thoughts on the go by recording voice memos, enhancing your productivity and ensuring no idea goes unrecorded.

4. Note-Taking and Exporting:
Take notes directly on the device and easily export them for further reading or editing, ensuring seamless integration with your workflow.

5. Comprehensive Features:
Scanmarker Pro is equipped with a range of features including reading, dictionary lookup, translation, text export, voice and text-to-speech translation, recording voice memos, and the option to mark favorites for quick access.

6. Bluetooth Compatibility:
Enjoy a wireless experience by connecting your Bluetooth-enabled earphones, adding convenience and flexibility to your reading sessions.

7. Offline and Online Functionality:
Whether you're connected to the internet or not, Scanmarker Pro operates seamlessly, ensuring uninterrupted access to its powerful features.

8. Customizable Holding Pen Direction:
Tailor the device to your comfort by choosing the holding pen direction suitable for both left and right-handed users.

9. Multi-Language Support:
Scanmarker Pro supports multiple languages, catering to a diverse audience and enhancing accessibility for users around the world.

Incorporating cutting-edge technology and user-centric design, Scanmarker Pro is not just a reading device; it's your all-in-one solution for efficient, multilingual reading, note-taking, and more. Elevate your reading experience with Scanmarker Pro today.
Share
View full details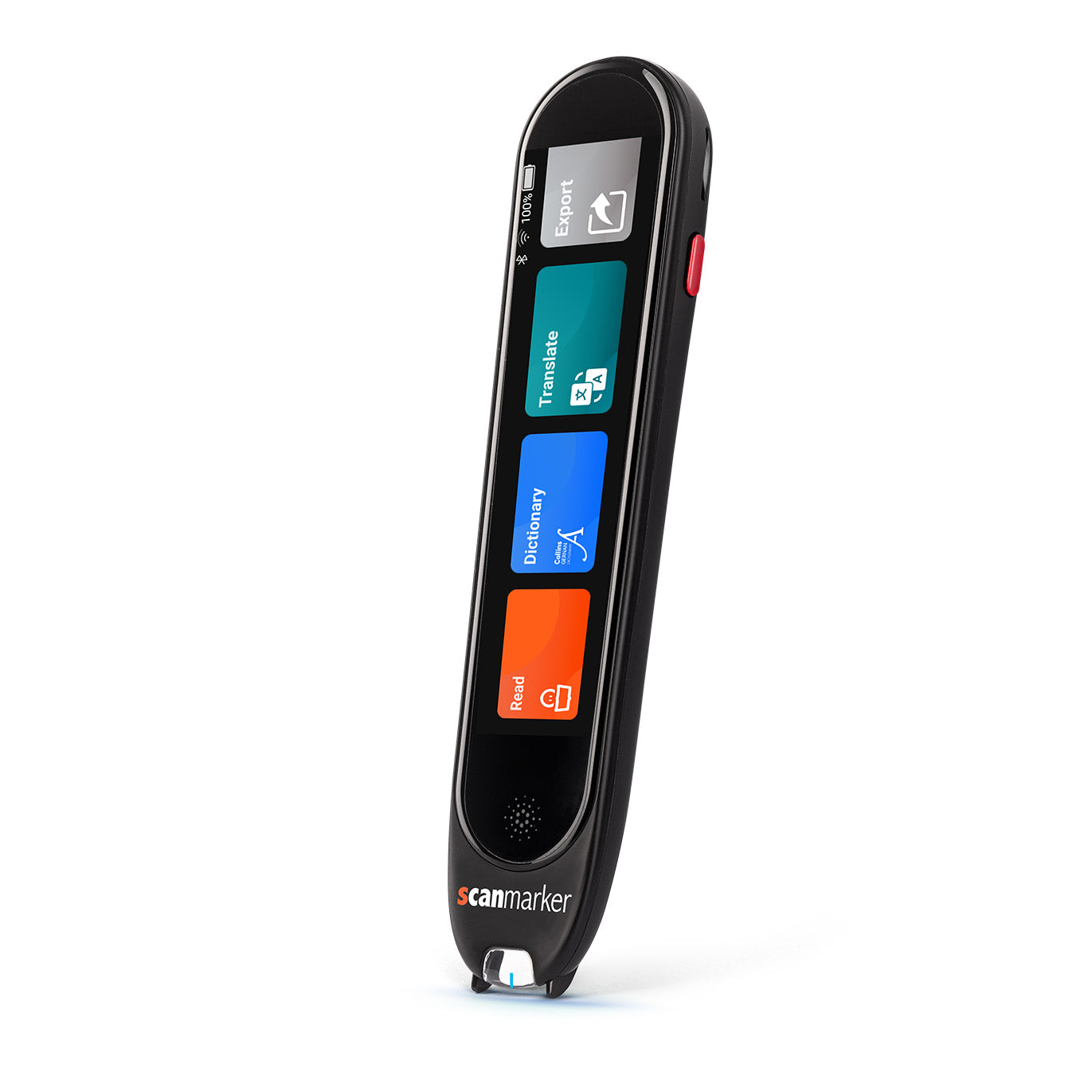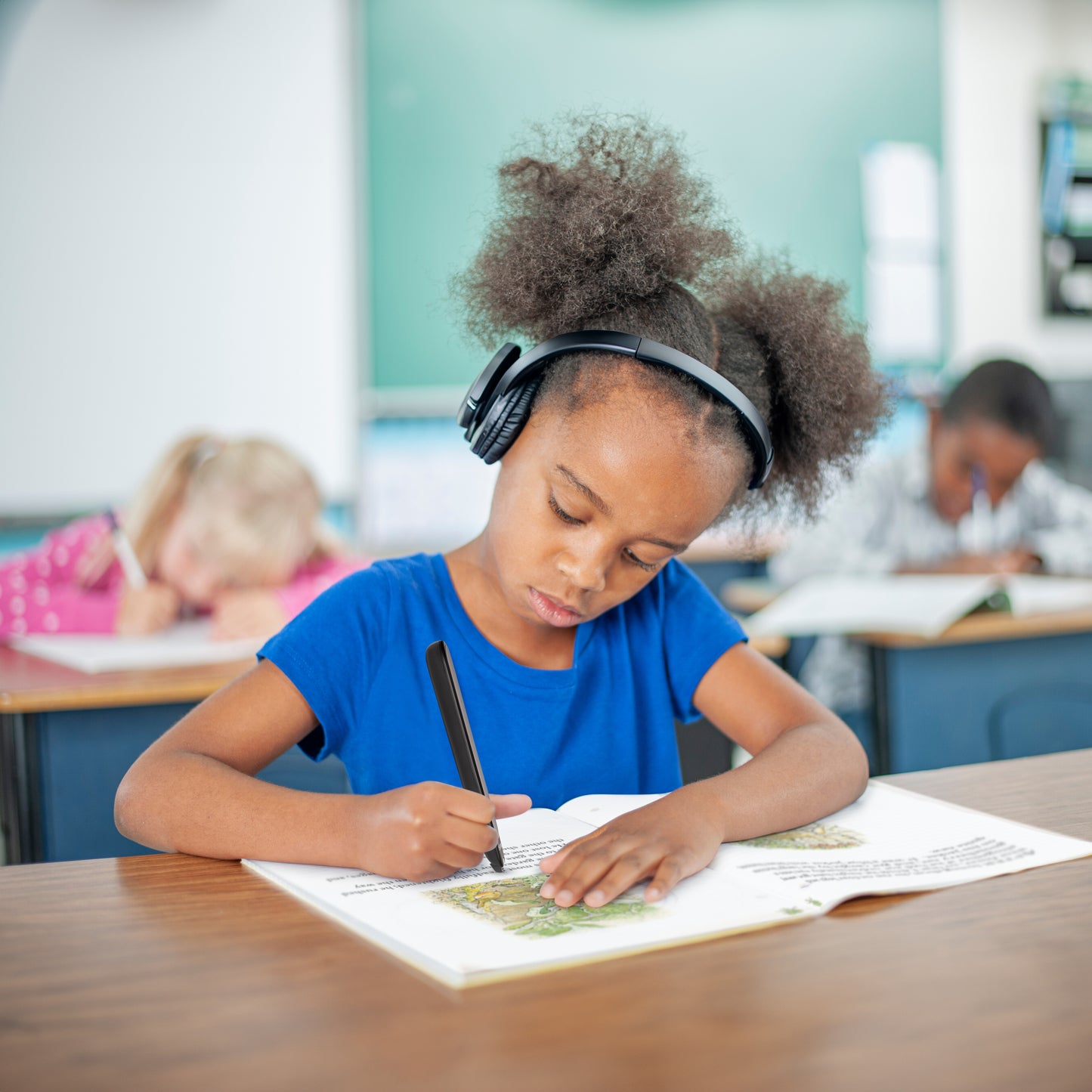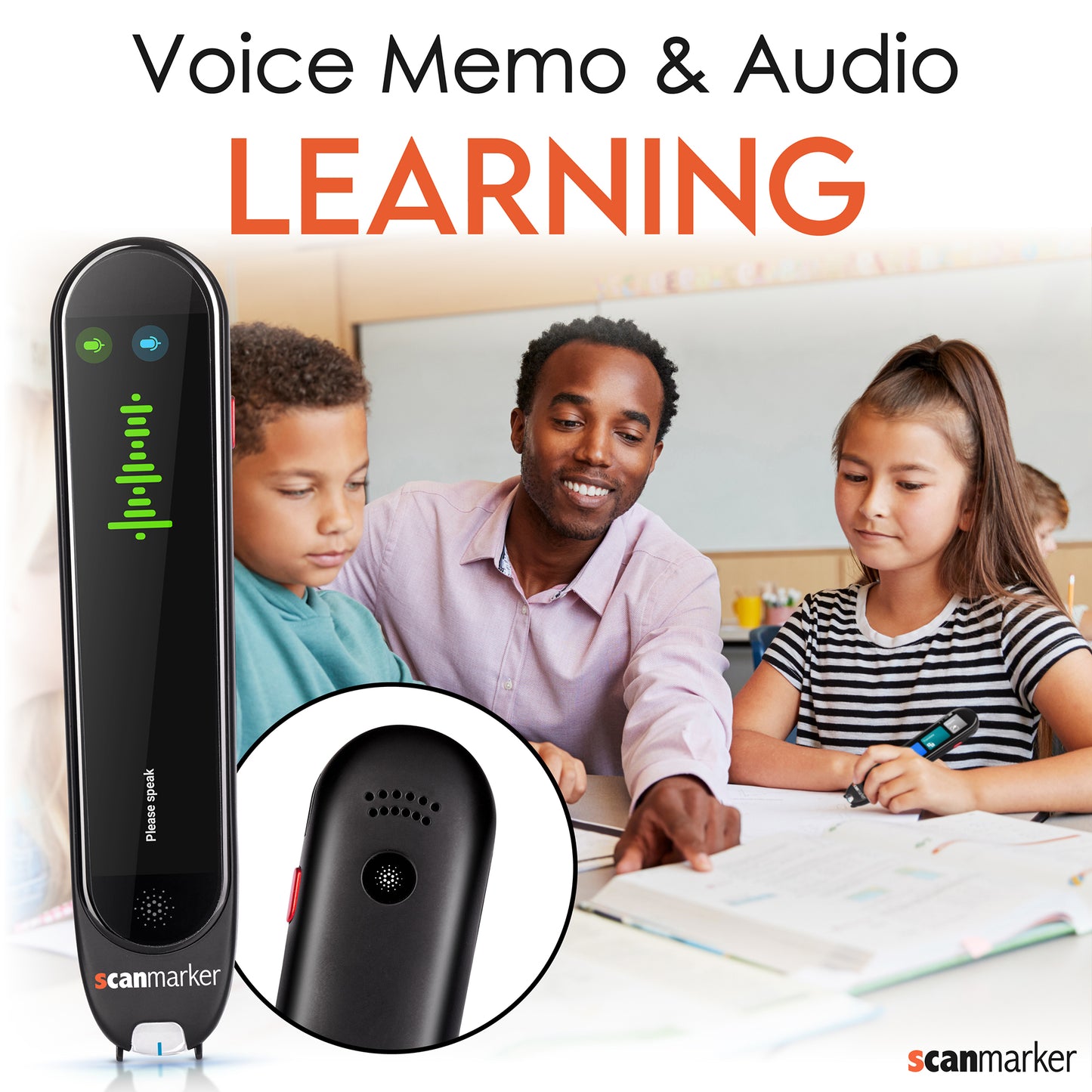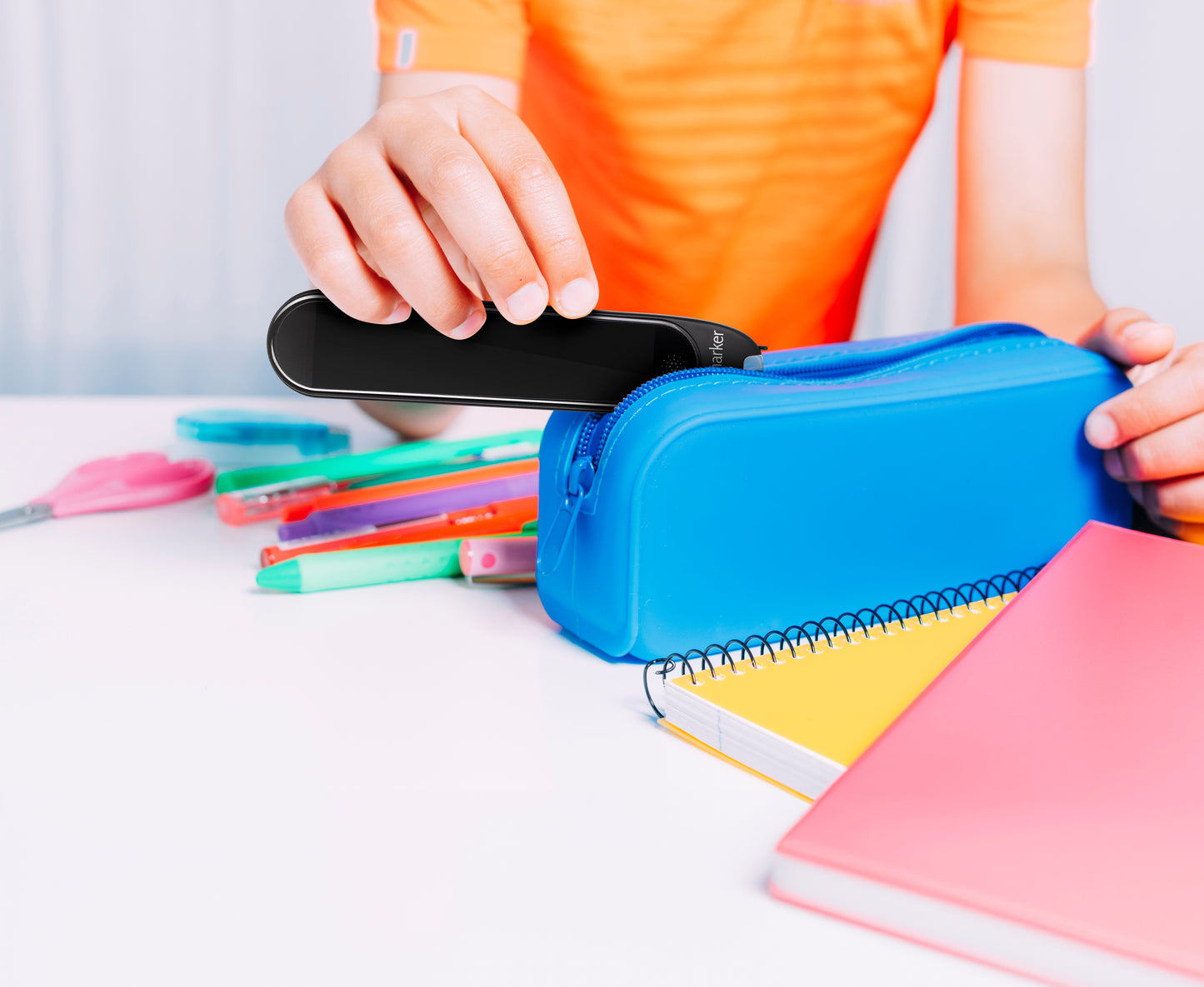 Scanmarker Pro
Regular price
$249.00
Sale price
$199.00
Unit price
per
Sale
Sold out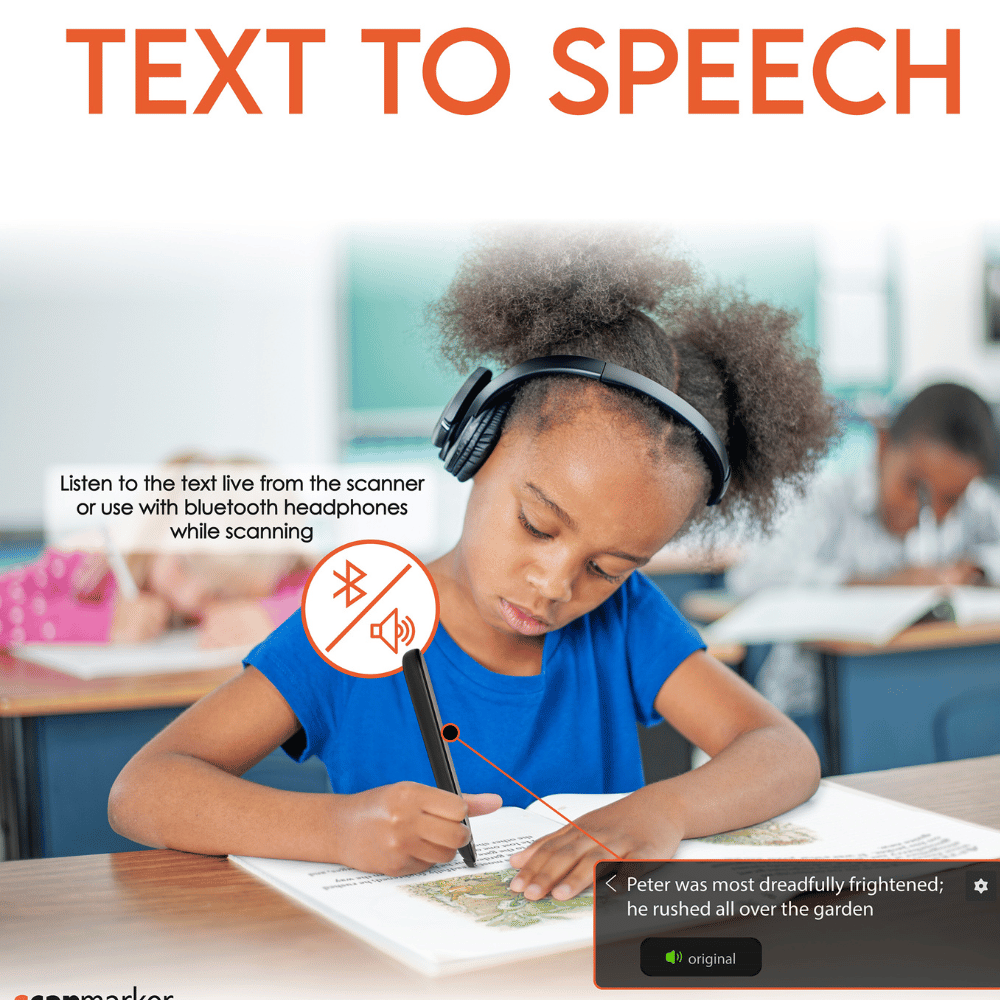 Independent reading
The Scanmarker Pro is a powerful tool designed to enhance your reading experience by seamlessly blending technology with literacy. This innovative device serves as your on-the-go reading companion, offering a range of features to support independent reading and comprehension.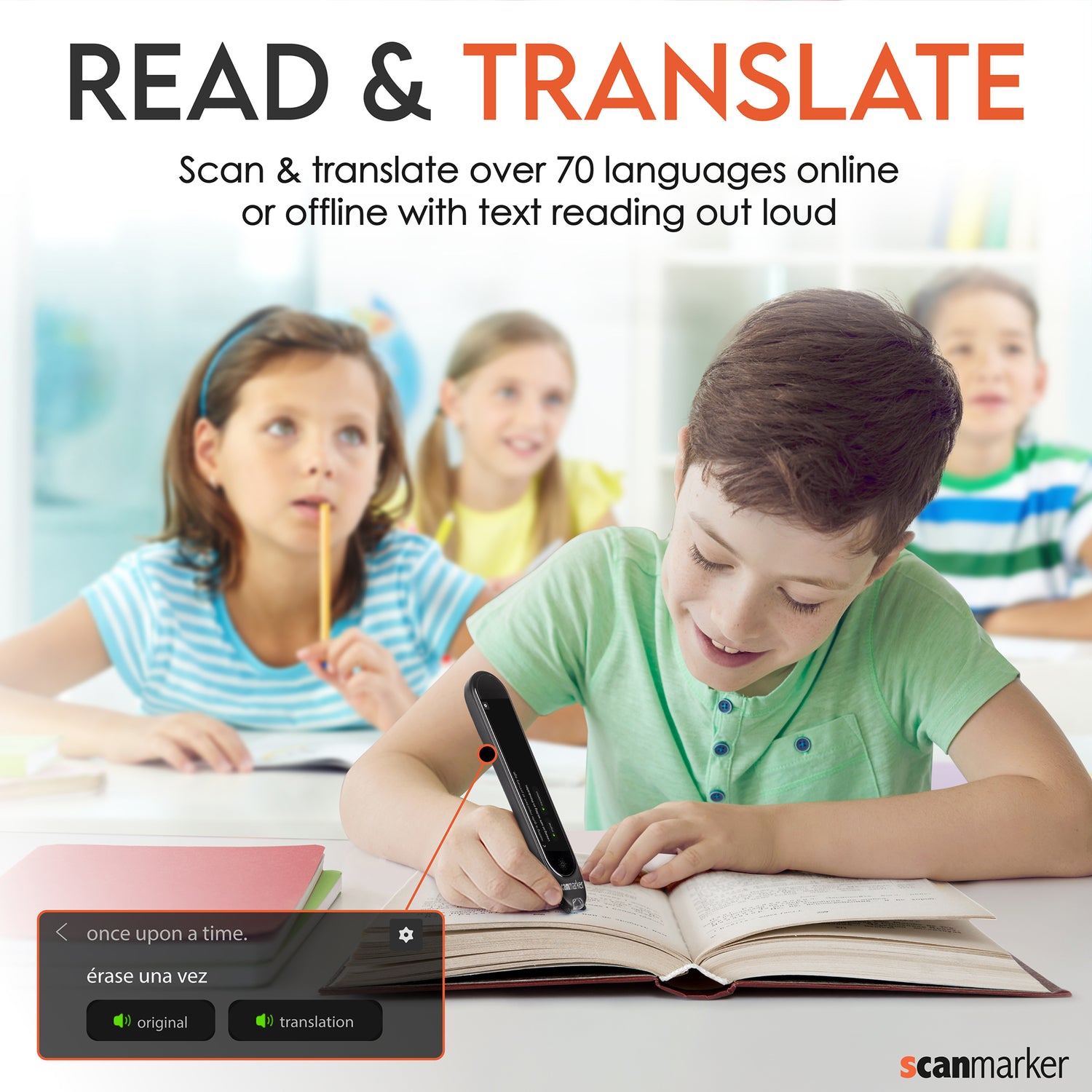 Scan, Translate, and Listen
Unlocking the world of multilingual reading is effortlessly streamlined with Pro. Seamlessly scan text, translate it, and choose to either listen to the original scan or the translated version, making the process of reading in a different language as simple as it is versatile. For ESL students or those learning a language this a great feature.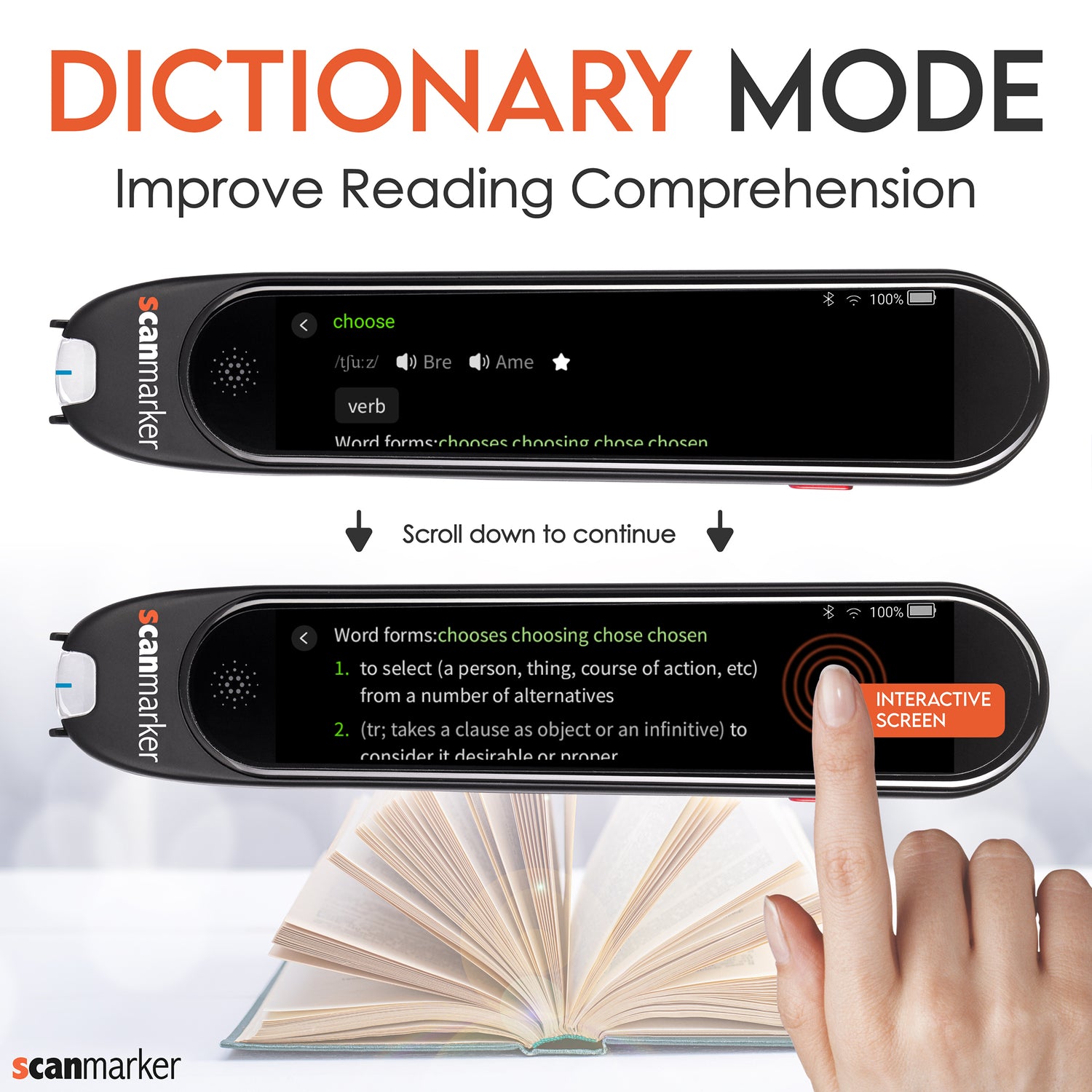 Dictionary
Enhancing your reading experience, the Scanmarker Pro's dictionary feature not only looks up but also reads out the examples of the definitions of words, facilitating independent reading with natural voices. This innovative tool empowers users to better comprehend the meaning of words, making the learning process more efficient and enjoyable. Whether you're delving into textbooks, magazines, or documents, the Scanmarker Pro is your key to unlocking a deeper understanding of the content at your own pace.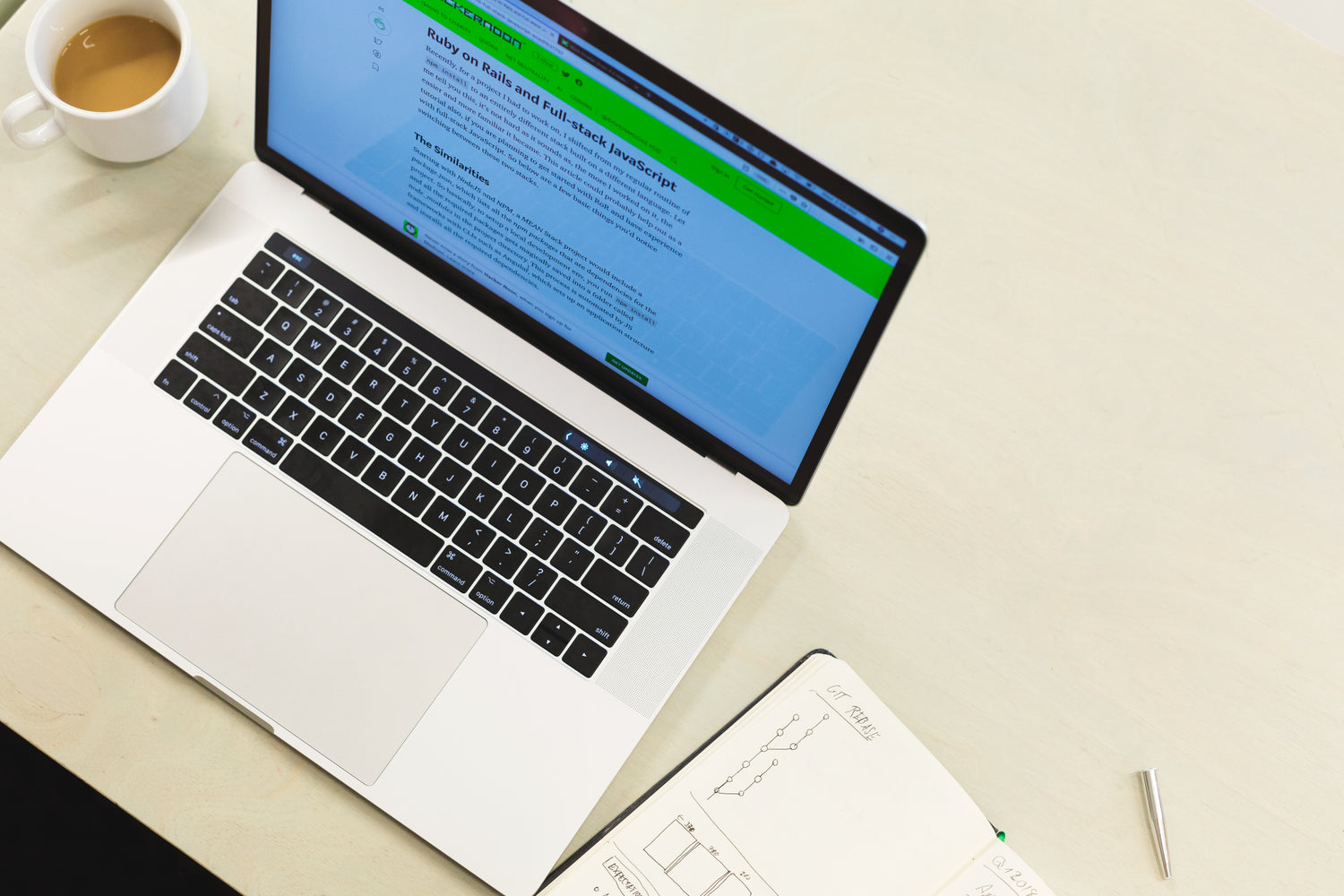 Save text for editing

Effortlessly preserve your scanned text by saving it as a text document for seamless export to your computer. Scanmarker Pro ensures a user-friendly experience, allowing you to conveniently store your scanned content in a format compatible with your computer, fostering ease of access and further utilization.
Import text to any editor such as Word or Scanmarker webapp for further reading and editing

Assistive Reading Tool
Why Scanmarker Pro is an assitive technology ?
Easy

Enjoy reading on your own terms with ease, no need for a reading assistant!

Offline & Online

Online and offline reading, note-taking, learning, translating, and recording voice memos.

Multilingual

Recognise text in more than 100+ languages

Reads text out aloud.

Support independent reading and literacy.
Specs
SYSTEM INFORMATION

• State of charge: Shows battery charge level .
• Storage Space: Shows disk space available for user to store text files and voice memos.
• Version: Shows software, system, and hardware version. This is useful information in case of service and support.


ADDITIONAL INFORMATION

Recognition Speed: 3000 characters per minute. Full line of text within one second. Multiple line scanning optional.

Character Size: 6 – 24pt
Battery: 1000 mAh, 5V rechargeable USB type C.

Settings Menu
Wi-Fi configuration, Bluetooth for headphones settings, scan direction left or right, volume and speed of scanning , screen brightness,
date and time, standby time, automatic shutdown, interface language, software updates, software version, restore settings.
Supported languages
Offline Read : English, Spanish ,Italian, German, French
Online Read :
English-US Arabic-Egyp Danish German Spanish-Spain Finnish French Italian Japanese Korean Dutch Polish Portuguese Russian Swedish South African Indonesian Malaysian Catalan - Spain Czech - Czech Republic Filipino - Filipino Croatian Lithuanian Hungarian Icelandic Norwegian Bokmal - Norwegian Romanian Slovak Slovenian Vietnamese Turkish Greek Bulgarian Serbian Ukrainian Persian Hindi Thai Tamil Estonian Azerbaijani Belarusian Nepalese Bengali Latvian Mongolian-Chinese Urdu Uzbek Kazakh Kyrgyz Macedonian Macedonian Pashto-Afghanistan Chinese-Simplified Cantonese-Traditional Chinese-Traditional
*Translate function supports a more complete list of languages online. Contact us if you have questions related to a specific language support.